There has been a lot of talk about Perth experiencing a property shortage. Is this really the case? REIWA research takes a look behind the data.
When we talk about listings, we are talking about two types:
Active or advertised listings: these are the number of properties you see advertised
New listings: these are new properties that come to the market.
The number of active listings (houses, units and land) advertised for sale on reiwa.com at the end of last week was 5,280 (2,368 houses, 1,526 units and 1,386 vacant land). Active listings have been under 5,300 since the first week of July.
How does this compare to previous years? It is much lower as you can see in the below graph.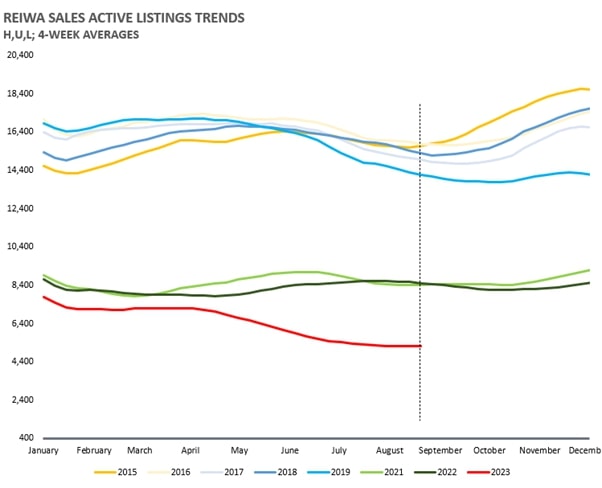 Active listings are 38.6 per cent lower than the same time in 2022 and 66 per cent below the 2015-19 average. But does this mean there is a shortage of homes for sale?
Not necessarily. For that we need to look at new listings and sales.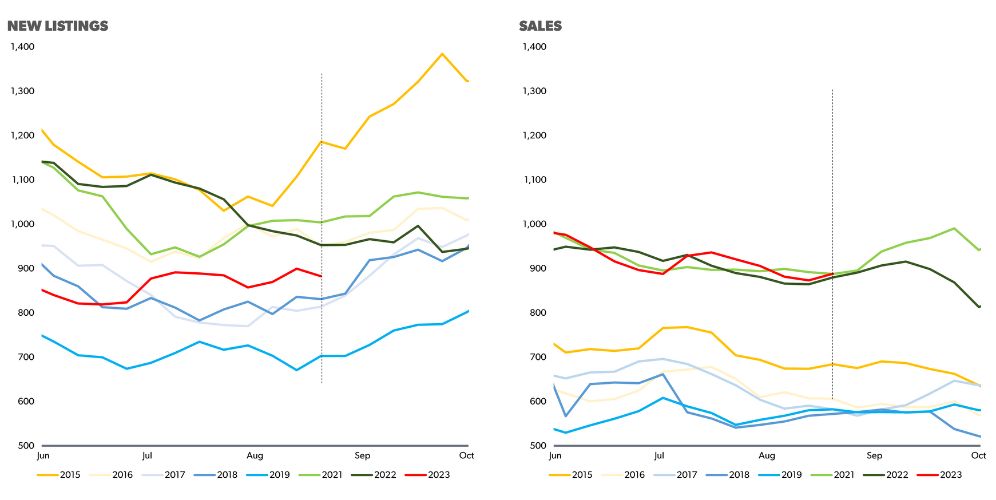 New listings are only 7.5 per cent lower than a year ago and 12 per cent lower than 2021. Compared with the three years pre-COVID, they are 13.2 per cent higher. When you look at the data, properties are still coming to the market in reasonable numbers.
So what is keeping active listings low? It's demand. If you look at the sales figures, the number of properties sold is on par with the number sold in 2022 and 2021 and well above pre-COVID levels.
Sales have been trending above new listings since April. Homes are still coming to the market, but they are selling rapidly. For example, in June and July they sold in a median of 10 days. In July 2022 the median days on market was 17, while in July 2022 it was 19 days.
Pre-COVID, the median days on market was over 40.
MEDIAN SELLING DAYS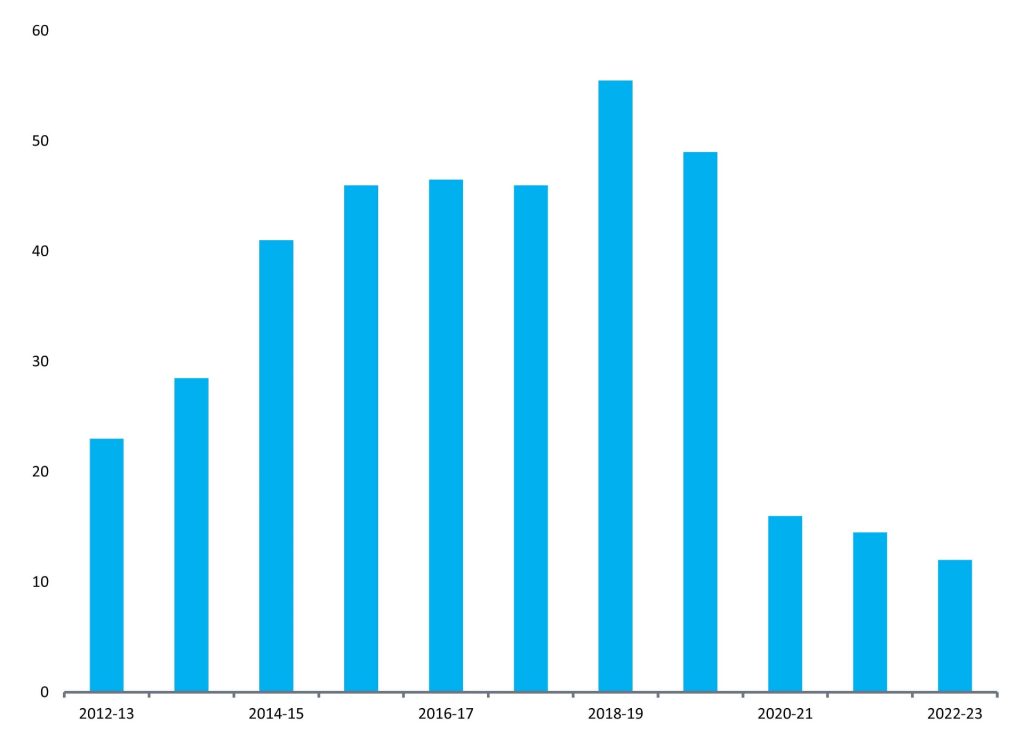 Is now a good time to sell? Yes, if your home is well-priced, well-presented and well-promoted, it is likely to sell in a reasonable timeframe and for a good price.
Is it a good time to buy? Yes, but under current conditions you need to be patient and persistent. You also need to be prepared. You need to have your finances in order so that you can act quickly when you see a home you like. You need to research the areas you want to purchase in, so you can act decisively. In most cases you won't have time to view a property and circle back to it in a few weeks after seeing what else comes to the market – it is likely to have sold in that time.
Sourced from REIWA