Recently you may have seen that Perth's luxury market has weathered the COVID-19 storm, with various real estate agencies reporting that their multi-million-dollar listings are attracting high interest and sales.
This is great news; however we are also seeing sales activity growth in the more affordable end of the market, with eight of the top 10 suburbs, having a median house sale price under Perth's current median of $475,000, seeing an increase in sales activity growth in July.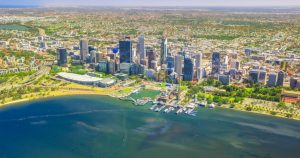 During the month of July, Byford had a 92 per cent increase in sales activity compared to June and a median of $380,000.  Following this was Port Kennedy which increased 88 per cent in sales activity and a median of $340,000 and Quinns Rock with 50 per cent increase in sales and a median of $450,000.
Rounding out the top five is Heathridge with a median of $430,000 and 42 per cent increase in activity, and Banksia Grove with a median of $355,000 and an increase of 38 per cent in activity.
Close behind this was Yangebup (median of $415,000 and activity up 29 per cent), Falcon (median of $340,000 and activity up 29 per cent), Baldivis (median of $366,250 and activity up 26 per cent), East Fremantle (median of $1,100,000 and up activity 20 per cent) and Southern River (median of $540,000 and activity up 17 per cent).
It is pleasing to see the increase in sales activity as it shows that the established real estate market is still performing quite well despite the significant increase we have seen in land sales since the government grants were announced at the start of June.
In addition, the increase in activity at lower price points, demonstrates more activity by first home buyers, due to there being no stamp duty payable on the purchase of an established home under $430,000.
In the latest Lending Indicators by the Australian Bureau of Statistics showed there was a 2.6 per cent increase in the number of loans to first home buyers during the 12 months to June 2020, compared to previous year.
Following on from the effects we are seeing with COVID-19 and the increase in activity recently, it will be interesting to see if this number continues to grow over the coming months.
Source: Reiwa.com.au