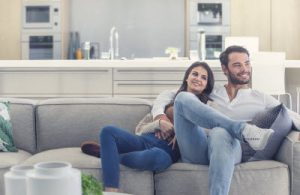 Perth's property market continues to encourage first home buyers, with the latest preliminary data for the March quarter 2017 revealing the bulk of transactions occurred within the $400,000 to $450,000 price range.
REIWA President Hayden Groves said market conditions in the March quarter highlighted that housing affordability remains an east coast issue.
"While the dream of home ownership is becoming increasingly difficult in some parts of Australia, particularly in Sydney and Melbourne, this isn't the case in Perth.
"First home buyers remain active and continue to take advantage of improved affordability and choice in the market to secure a property that meets their needs. These factors, combined with record low interest rates, makes for positive buying conditions for those looking for a first home," Mr Groves said.
Read more at www.reiwa.com.au
Source: REIWA 6th May 2017