By: Margaret Quilter
Stylish abodes with laid-back sophistication define interior stylist Lynda Gardener's portfolio of bespoke accommodation. Beautifully curated with one-off vintage finds, her properties are the backdrop to endless photo shoots that grace our social media feeds.
Part of Gardener's collection is her much-loved St Kilda studio on Burnett Street. Neatly positioned on the ground floor of an iconic art deco apartment and opening out onto a lush private courtyard, Gardener has styled the small space to perfection.
It's an original Lynda Gardener property, one that she has held on to since her early 20s. Now, Gardener is ready to move on, putting this little beauty up for sale.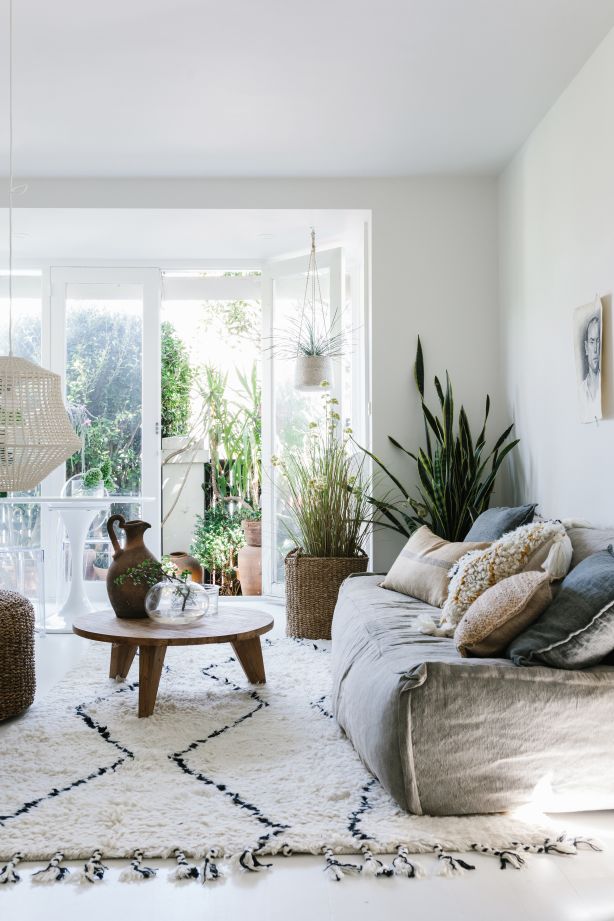 "I was very young when I bought the apartment. I wanted it as a long-term investment and St Kilda, being close to the city and beach, I knew would always be popular," says Gardener.
"Facing north, the apartment has loads of natural light, it's in a block of four, and it comes with a garden – something that's non-existent in an inner-city Melbourne apartment."
Step inside, and you can't help but be in awe of how spacious the studio, with a total floor space of 34 square metres, feels. Using white as the base colour, Gardener introduces her signature style of contemporary items with old finds.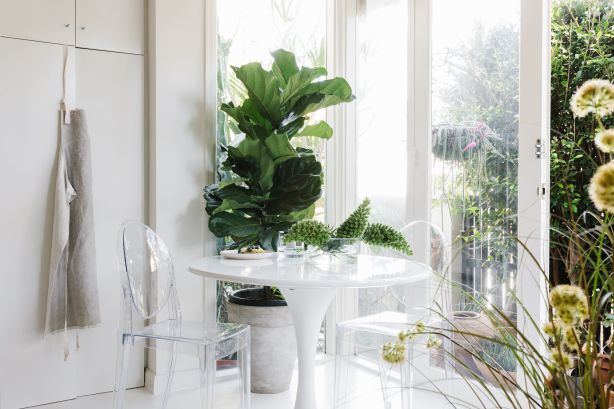 "Painting the entire space white has made this tiny space feel so much larger and spacious. White is just a wonder, and once the floorboards were also painted white, it made a huge difference," she says.
"I kept the colours to a few simple choices, so as soon as you walk in, it feels serene and calm. All the seating is very low to the ground, so everything appears much grander around it. The windows are large and face onto the garden, so there is a lot of privacy for a ground-floor apartment."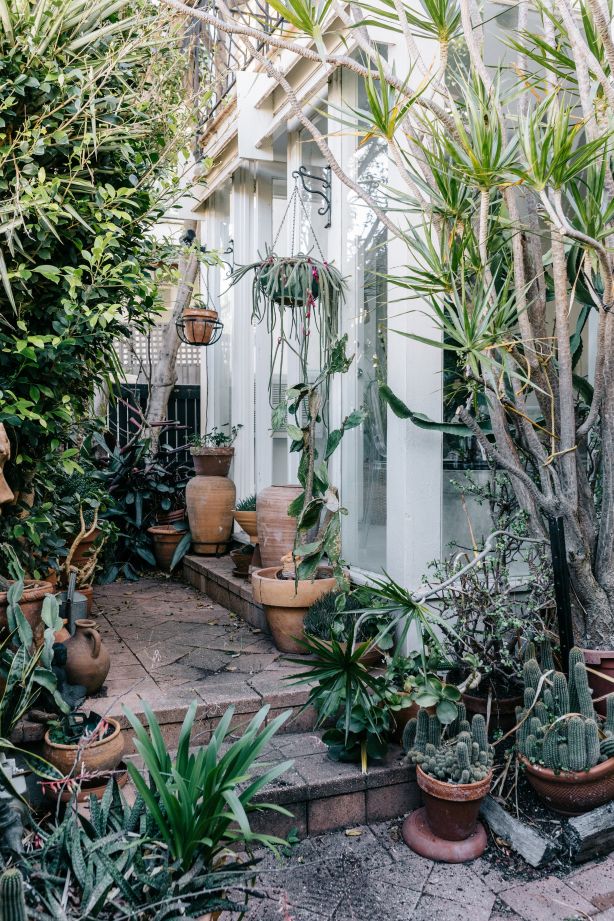 Keeping the bones of the apartment as is, Gardener has done very little in the way of redesigning the inside. But what she has done is made a small space pop.
"I love the feel this space brings. Lots of layers, textures, cushions, throws and a very monochromatic colour overall with loads of natural touches, such as brown leather chairs, natural cane baskets and hanging planters," Gardener says.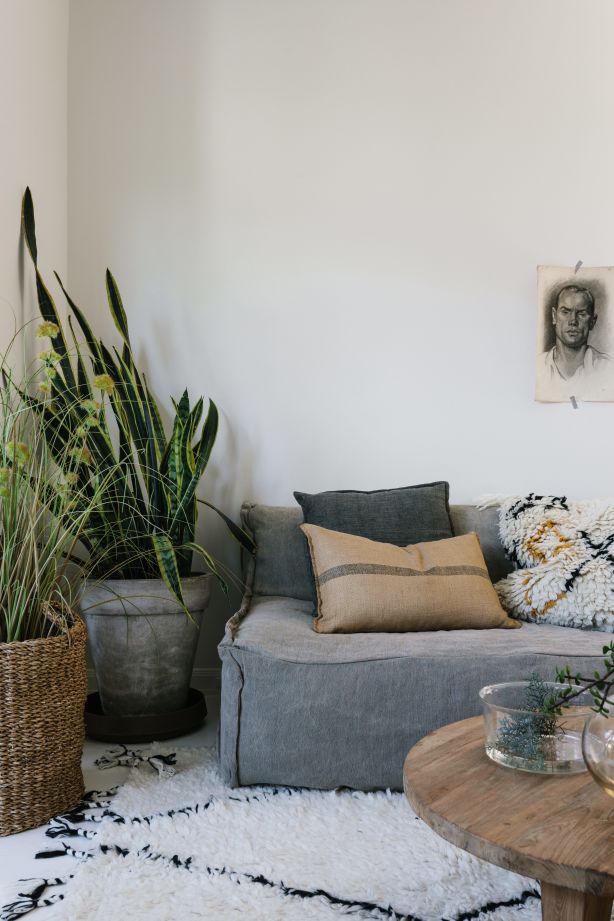 Lynda Gardener's top four tips on styling small spaces:

Keep it simple, pick one or two main colours and don't add any more.
Make sure that once you walk in the door, it all flows and is consistent.
Don't overcrowd but, at the same time, make sure you have all the comforts.
Have a feature. In this space, it's the garden that feels as though it is coming into the apartment. By adding plants inside, it creates a dreamy feel to live in.
Source: Domain