There has been a lot to digest in the property market over the last month, with national commentators and economists all having their own views on what might happen in the future. One thing that the Reserve Bank of Australia has been very strong on recently is that we won't see dramatic variable interest rate rises in the next 12 months, as most of the country (east coast population) comes out enforced pandemic lockdowns and businesses start to get back on their feet.
We always like to talk about the local market, what is happening now and potentially the next 6 months. At present we are still seeing great demand from buyers for properties of all types, with an even higher intensity for the classic North Perth character. Prices have continued to exceed the asking price, with most properties receiving multiple offers within the first week of offering and new buyers entering the market every week to live in our great suburb.
When you look at North Perth over the last 20 years, we believe that it has been undervalued compared to the broader market and it is now catching up on its surrounding suburbs as a hot spot to live and a great suburb to invest in. We are still selling and fielding many enquiries from the east coast, with both investors and ex-West Aussies looking to get into the inner northern suburbs as they see great value and continued strength in the market in the coming years.
Rentals also continue to be in strong demand with great prices being achieved and very low vacancy rates. Our advice to those that rent their properties privately is to beware of pending legislation that will make it onerous on private landlords and continue to swing renting conditions to favour tenants. If this is you, please take the opportunity to contact our office for free advice on this subject, we are happy to talk you through the process of making your property journey easier.
Finally, and most importantly, from all of us at Paragon Property, we would like to thank our clients and the North Perth community, for what has been a challenging and rewarding 2021. We appreciate your business, the friendships made and being part of the wonderful community that is North Perth!!
We wish you all a MERRY CHRISTMAS and HAPPY NEW YEAR, a great festive season and a happy and healthy 2022!!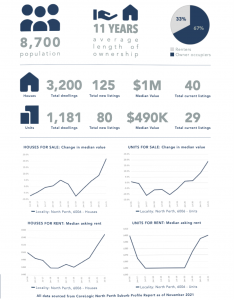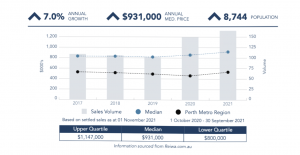 Written By Nik Zounis
Principal at Paragon Property