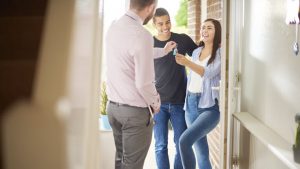 For the second quarter in a row, Perth's rental market has continued to improve with the vacancy rate lowering to 2.5 per cent, 172 suburbs recorded an increase in leasing activity and 110 suburbs recorded an increase in median weekly rent. REIWA Deputy President, Lisa Joyce said Perth's rental market appears to be building on the momentum of the latter half of 2019. "This is very encouraging – not just for the rental market, but also for the overall property market as historically, the sales market follows the rental market during a recovery," Ms Joyce said.
Median rent prices
While 110 suburbs recording an increase in median rent price, there were 117 suburbs that saw no change with reiwa.com data showing Perth's overall median rent remains at $350 per week. "With only seven more suburbs separating the two, we can see how close we are to potentially seeing an increase in Perth's overall median rent price, which will be the first time since April 2017," Ms Joyce said.
"From a suburb level, reiwa.com data shows that Madeley had the biggest growth for the quarter with an increase of $25 per week, Munster closely followed with a $23 increase, then Cannington, Carlisle and Carramar which all saw an increase of $20 per week.
Leasing activity
There were 13,356 rental properties leased in Perth during the September quarter, which is 12 per cent more compared to the previous quarter. "All six Perth sub-regions saw an improvement in leasing volumes, with the biggest improvements occurring in Mandurah (up 21 per cent), Inner region (up 18 per cent) and South West region (up 16 per cent)," Ms Joyce said.
"At a suburb level, reiwa.com data shows Riverton, Dudley Park, Success, Como and Mullaloo saw the biggest growth in leasing activity levels over the quarter."
Listings for rent
Rental listings declined 17 per cent during the quarter, with 6,169 listings recorded at the end of the September 2019 quarter. "From an annual perspective listings are down 19 per cent and on average are taking six days less to lease. With the vacancy rate at 2.5 per cent and listings continuing to lower, we could see more pressure put on the rental market which will lead to an increase in Perth's overall median rent price," Ms Joyce said.
"With the Perth rental market finally starting to re-balance, now is a good time for tenants to secure their new rental or look into a longer-term lease before rents potentially rise."
Source: Reiwa