Not surprisingly in Australia, the land of outdoor living, a garden plays a key role in the saleability of a home, and can make a big difference to the final dollar figure come auction day.
A few simple and cost-effective tweaks can add as much as 20% to your final sale price, so grab those gloves and get gardening.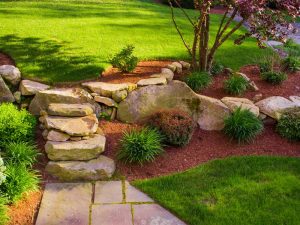 1. Make an entrance
If you are on a tight budget or deadline, the entrance to your home, and surrounding garden, is the area to concentrate on. Here's how:
Try adding instant street appeal with a fresh layer of mulch. This gives an instant facelift to a garden.
If you have an established garden, think about clearing a line of sight to the front door or widening the access by cutting back bushes, pressure cleaning paving or repaving to widen the pathway and form continuity. This will not only make the space feel bigger, but add volumes to the street appeal and first impression of your property.
Add pots of flowering plants. Bigger is better in this case so get the most established plants you can find. There's nothing worse than one straggly plant in a pot, so plant in groups of threes if your plants are small and try to stick to a colour scheme.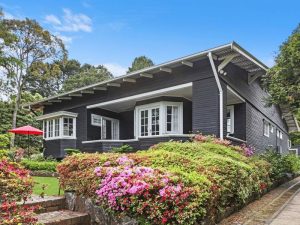 2. Keep it low maintenance
Some buyers might be avid gardeners, but the majority are likely to view a garden as weekend work that they would rather not be doing. So keep your garden design simple and low maintenance.
If you're able to, do any planting as far ahead as is possible from the date you decide to put your home's listing live. Leave mulching to the last week before the photo shoot and open for inspections. Follow these tips:
If you are planting new species or doing a redesign, stick to a minimal plant palette and go for low-maintenance, fast-growing plants, such as lomandra 'Lime Tuff', Salvia and Correa species.
If you have existing garden beds with mixed plants, fill out the gaps with one species to create continuity and a 'designed' feel.
Avoid adding ponds, concreted-in fixtures and other perceived high-maintenance or hard-to-remove features.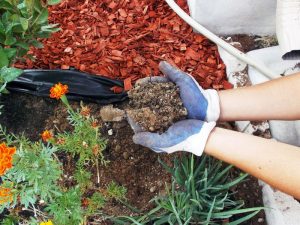 3. Create privacy
A private garden is one area that almost all buyers agree on. Take these tips into consideration:
Adding fence-toppers, an advanced tree, or a strategically placed shade sail is a low-cost way of screening out unwanted views or neighbours.
Screening plants can now be purchased pre-hedged, so all you have to do is plant them out and you have a screen that looks like you spent years growing it. If you plant into a raised bed or retaining wall, you can get a living screen up to 3m high, instantly. Not bad for a day's work.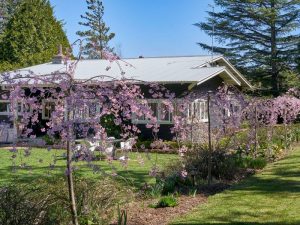 4. Keep it neutral and functional
Similarly to the interior of the home, you want your buyer to be able to picture themselves living in and enjoying the space, so:
Use natural and modern tones with paving, fences etc.
Have well-thought-out spaces that flow together and have a designated purpose.
If possible, add a seating area or table. This helps your prospective buyers see how usable the space is.
Source: realestate.com.au