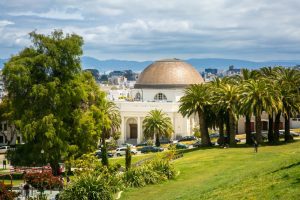 Just across from San Francisco's Dolores Park stands this contemporary residence wrapped in a 100-year-old neoclassical facade, the remains of a former church.
The result of a four-year-long construction process, this three-storey home is located in the Light House – a former church originally built in 1915 that today houses a slew of upscale townhomes.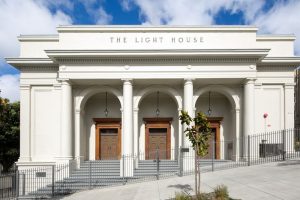 From the outside, the Light House displays a dramatic neoclassical style with soaring archways, towering Roman columns, and a grand dome that rests atop the century-old building. Inside, the unabashedly contemporary San Francisco townhouse has 9m ceilings.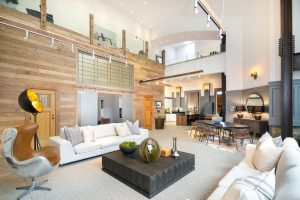 "When you walk into the Light House, you immediately have a unique sense of scale that does not exist anywhere else in this neighbourhood," says listing agent Gregg Lynn of Sotheby's International Realty.
The residence, on the market for $US5.195 million (around $AU7.8m) uses recycled materials from the original building in portions of the new design.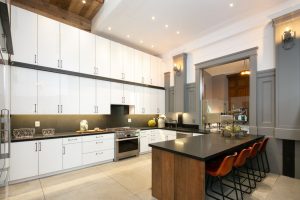 In effect, the home features a convergence of exposed brick walls, polished concrete floors, river rock, grey limestone, steel beams and original millwork.
"Everything in here was done at the highest level, designed for the most discriminating homeowner," says Gregg.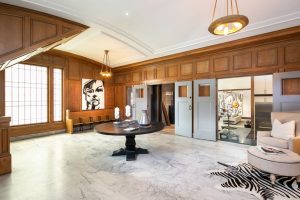 The home's neutral modern interior is warmed by a vintage wood staircase, classic wainscoting and pockets of polished wood-plank flooring. Soaring arched windows, well-placed skylights and modern lighting fixtures ensure the open space is well-lit throughout.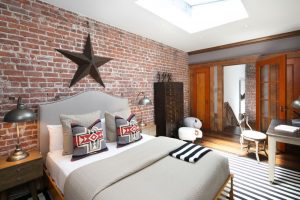 The home's new owner will likely be in the tech industry, guesses Gregg. "In the late 1800s, it was the gold rush that brought people here by ship or train or covered wagon," he says. "Now, 150 years later, it is technology. The bay area is the centre of technological forethought."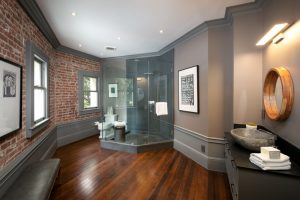 Spanning three floors, the approximately 513sqm residence features three bedrooms and three full bathrooms.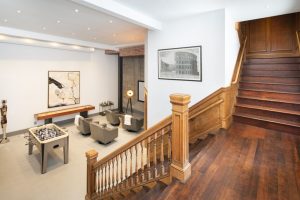 The home includes parking for two cars, a game and media room, a wine tasting room, a dedicated dressing room and a designer kitchen.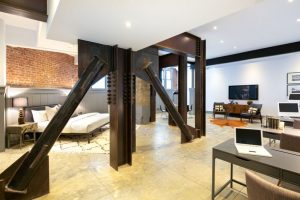 The residence is located directly across the street from Mission Dolores Park in San Francisco's Mission district.
Source: realestate.com.au