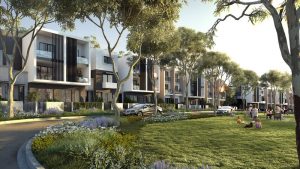 With a little bit of effort and investigation, it doesn't take long to discover the places to be and the things to do in your new neighbourhood.
Feeling at home is about more than adding some personal touches to your property. It takes more than moving in your furniture, arranging photographs on the mantelpiece and putting your name on your mailbox.
To truly be part of a new neighbourhood you need to know what is happening and to uncover the 'go to' destinations. Where's the best kids' playground? Which café brews the best coffee? And where do you walk your dog?
This is the kind of knowledge that makes where you live, feel like where you belong.
Get on your bike – or your feet
Walkability brings a neighbourhood together and creates a healthy community. When you move somewhere new the first thing you should do is explore parks, walkways and cycle paths so you can really get your bearings – this is also the best way to discover your suburb's hidden secrets. And if you have a fur friend? Meet your new neighbours and widen your social circle by taking your pooch to a local park. There's no easier way to start a conversation than through your shared love of dogs.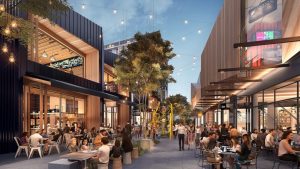 Make a local café your own…
Everyone needs a place where they can grab their caffeine fix on the way to work or after the school run – but make sure you try out all the cafés close to home before you make that important decision.
… and shop locally
There's nothing quite like your local farmer's market, milk bar or grocers where you can stock up on all the essentials. Shopping locally also creates opportunities to bump into neighbours – who knows who you'll meet in the fruit and veg aisle?
Find out about events in the area
From movie nights at the local cinema to a Pilates class at the gym and a mix of organised events, there is often something to do and somewhere to be at the most connected neighbourhoods.
Source: Realestate.com.au