Casa Estrella, the latest property to be revitalized by Thomboy Properties, provides a glimpse into the design highlights to come for the 2018 Spring Modernism Show. The stunning residence, designed in 1975 by architect Hall Lacy, boasts an extraordinary 5,000 square feet located on a corner lot in the Indian Canyons neighborhood of Palm Springs.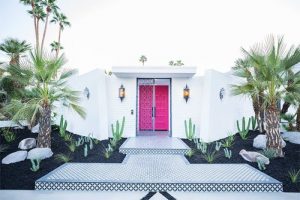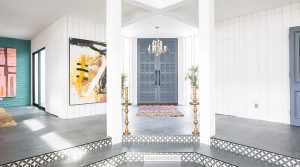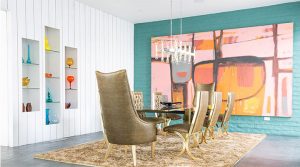 Majestic, custom-carved, 10-foot-high, double-entry doors painted in DET419 Pink Dahlia comprise the first highlight you see upon entering the property. This deep fuchsia hue draws you into the home, where an open floor-plan awaits — complete with a sunken living room and bar, a media room, four bedrooms, five bathrooms, and a stunning interior courtyard complete with pool and spa. Using Dunn-Edwards colors and product lines, bold hues, paired with easy and refreshing whites, complete the aesthetic.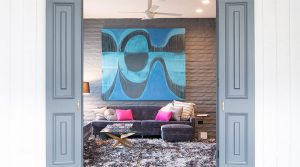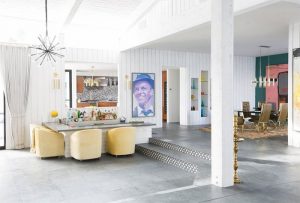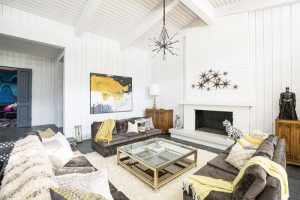 Jackie Thomas and DeeAnn McCoy of Thomboy Properties, own the property and realized its potential before embarking on this design journey. "We got a notification from Redfin alerting us that the house had just received a significant price reduction," the couple shared in a recent interview. "Not only were we surprised that it had been reduced but we were surprised to learn that it had been on the market for about four months. How had we overlooked this gem? We immediately reached out to our agent and drove back from Idyllwild the next day to see the house."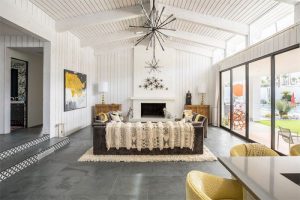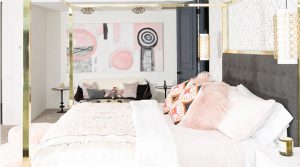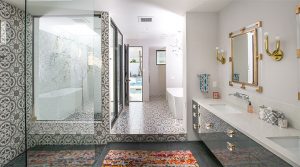 With a Palm Springs layout and Moroccan styling highlighted throughout the interior and exterior, taking time to be open to the possibilities of what the home could be was key to the design success. "We had to spend a fair bit of time listening and being in the space to decide which elements and features of
the architecture we wanted to elevate and use as part of our design ethos," they stated.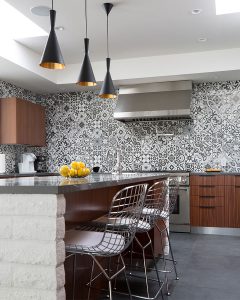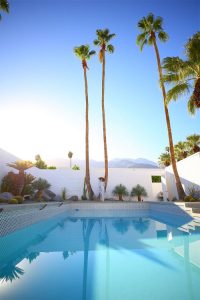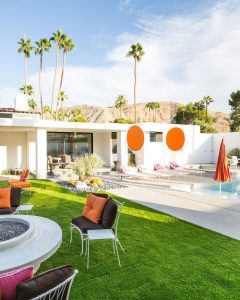 By: Sara McLean, specs+spaces Editor