We sat down with our head of property management to find out what you need to consider.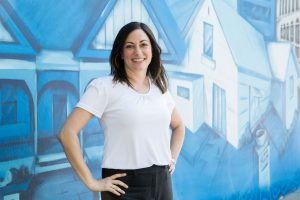 Q. Why can it be hard to manage your own rental property as a landlord?
A. Dealing with conflict would be the main point that springs to mind.  Some owners find it hard to manage difficult situations or breaches of the lease direct with their tenants and can find themselves backing down simply because they are embarrassed or feel awkward.   
Another point to consider is that the legislation governing tenancies is very strict, so it is imperative you know your legal obligations to avoid finding yourself on the wrong side of the law!
Q. Why do you think it's so important for landlords to enlist in a property management service?
A. Having an experienced property manager can make a big difference for an owner, its their job to ensure the property is performing financially to its highest capability and that that the tenants are caring for and respecting the home.  
An agent will also keep water tight financial records so an owner can easily track all their income, any expenses and be ready for tax time.
Q. What are some of the problems with renting out your own home that you have lived in?
A. Some owners do get attached to their properties, not everyone who has an investment property views it as just dollars and cents.  
Many people are renting out either their personal family home or their parents family home and that emotional attachment can make it hard for them to let go.
Having a third party, like a property manager who understands how important the home is to you can help.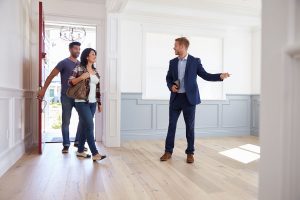 Q. Why is it so important for all landlords to take out insurance for their investment property?
A. Landlord insurance is a great safety net, like most insurances you hope to never use it but for a minimal annual outlay it gives you great peace of mind if something does go wrong.   
Not all defaulting tenants are bad people and we do see, especially in this economic climate with job losses, people having financial issues which causes their rent to fall behind.  Relationship break downs is another example as a household can go from two incomes to one, creating financial stress.
Q. Last but not least, what are some tips for anyone thinking of becoming a landlord?
A. Do your research on the property you hope to buy and establish your property investment goals.  
Questions to ask yourself;
Are you looking for long term capital growth?  
Are you looking for a higher rental return?  
Can  you afford the financial responsibilities of an investment property? 
Does the property suit the type of tenants you are hoping to attract?  
Is the property easy care or could it be a "high maintenance" property?  
Is it close to local community amenities?  
Also really be selective when appointing your property manager, don't look for the cheapest agent, look for the one that is going to do the best job for you and who will work with you to achieve your investment goals.