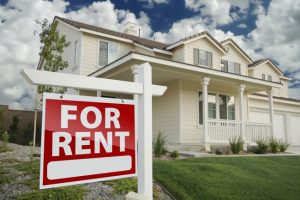 Perth asking rents remained steady in the December quarter, but the Perth rental market has tightened over the past year.
House and unit rents both rose by 3 per cent over the year. Median house rents sit at $370 per week, $20 (or 6 per cent) higher than the trough reached in 2017-18. Unit rents sit at $310 per week, $10 above their trough of $300 of the past couple of years.
Falling rents over the past few years has meant Perth is the cheapest capital city to rent a typical house and unit.
Rental yields have risen for Perth houses and units over the past year as property prices have fallen but rents have risen.
Over the past 12 months rents increased in almost all Perth regions, with the biggest increase for houses in Perth's inner suburbs (up by 4 per cent). House rents jumped by 9 per cent over the year in the Pilbara region, driven by a stronger mining sector.
In another sign of a strengthening rental market, Perth's rental vacancy rate declined from 3.5 per cent to 2.5 per cent over the past year. The vacancy rate is now well below the 2017 peak of 5 per cent.
Perth's rental market is rebounding off the back of an improving West Australian economy and a pick-up in population growth. This is not good news for renters, but it is a clear sign that the Perth property market is at a turning point.
Median Rent
December 2019 QoQ Change
HOUSES
0.0% Median Rent $370
UNITS
0.0% Median Rent $310
Source: Domain