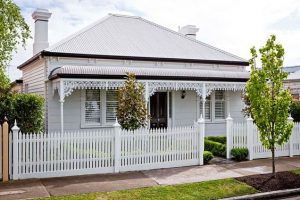 Perth may still be struggling to recover from a multi-year downturn, however some positive signs did emerge over the final quarter of 2019. House prices have now rebounded for two quarters, with back-to-back quarterly rises not seen in six years. Values are still falling annually, but the depth of the deterioration is one-third less than the fall recorded last year. Despite the marginal quarterly gains values are 12.8 per cent below the 2014 record high.
It appears the rebound in unit prices last quarter was short-lived, with values correcting over the final quarter of 2019. Values have been declining annually for almost five years, although the pace has moderated compared to the year prior. Unit prices are 18.8 per cent lower than the 2014 peak.
The state government recently announced a significant housing investment package and made changes to the financial assistance it provides first-home buyers. Not only will this boost the construction sector, it will create jobs and stimulate the broader economy, as well as assisting more residents to become homeowners. With population growth steadily improving so should the demand for housing.
December 2019 House prices are up by .7%. Median Price : $537,013
December 2019 Unit prices are down by 2.1%. Median Price: $342,708
Source: Domain